Welcome to Bluegrass Blueberries
Supplying Superior Plants to All types of Blueberry Growers since 1995.
Retail & Wholesale Blueberry Plants
NEW 1 & 2 year old PLUG Plant INVENTORY ADDED FOR FALL SHIPPING 2023! 
NOW TAKING CUSTOM ORDERS FOR FALL 2024 BLUEBERRY CONTAINERS. Call us for a quote or start your order today: 270-432-5836
We supply blueberry growers all over the nation with blueberry plants. Special and competitive pricing is available for high-volume plant orders.
Want us to grow certain blueberry varieties for you? We'd be happy to do that. Give us a call as tell us what you need. 
We sell propagated blueberry plants from 1 year plugs up to 15 gal containers.
We regularly grow Patriot Blueberry Plants, Misty Blueberry Plants, Sharp Blue Blueberry Plants, Nelson Blueberry Plants, Toro Blueberry Plants,  Early Blue Blueberry Plants, Spartan Blueberry Plants, Biloxi Blueberry Plants, Brightwell Blueberry Plants, Premier Blueberry Plants, Berkeley Blueberry Plants, O'Neal Blueberry Plants, Legacy Blueberry Plants, Northland Blueberry Plants, Duke Blueberry Plants, and Elliot Blueberry Plants. 
Want us to grow another variety? Be sure to let us know!
Supplying The Best Plants Since 1995
Blueberries happen to be a native plant in North America. We believe that with the proper soil preparation, pest/disease prevention and common-sense care, they have the ability to provide years of health benefits – naturally. Bluegrass Blueberries grow blueberry plants using mostly OMRI certified products.
If you would like detailed information about the treatment and growing of our nursery stock, please feel free to call our office anytime at 270-432-5836.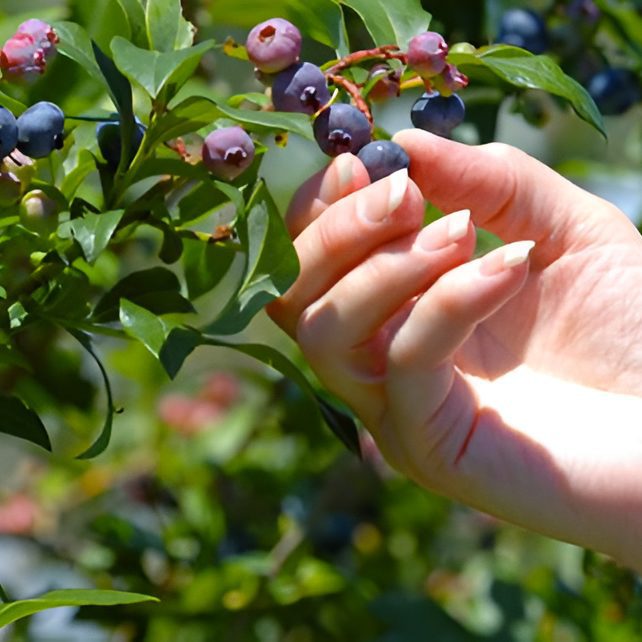 Completely Free On Farm Class
for Interested Blueberry Growers.
Learn & Grow!
In Our FREE Class, You Will Learn How to:
Subscribe for updates, sales, and blueberry growing tips
Be the first to see our Blueberry Growing tips that we periodically send out. Keep an eye out for exclusive special offers only found in our newsletter.