The folks at Bluegrass Blueberries love growing blueberry plants. Our goal is to grow healthy, vibrant blueberry bushes for all budgets ~ from the homeowner to the commercial farmer.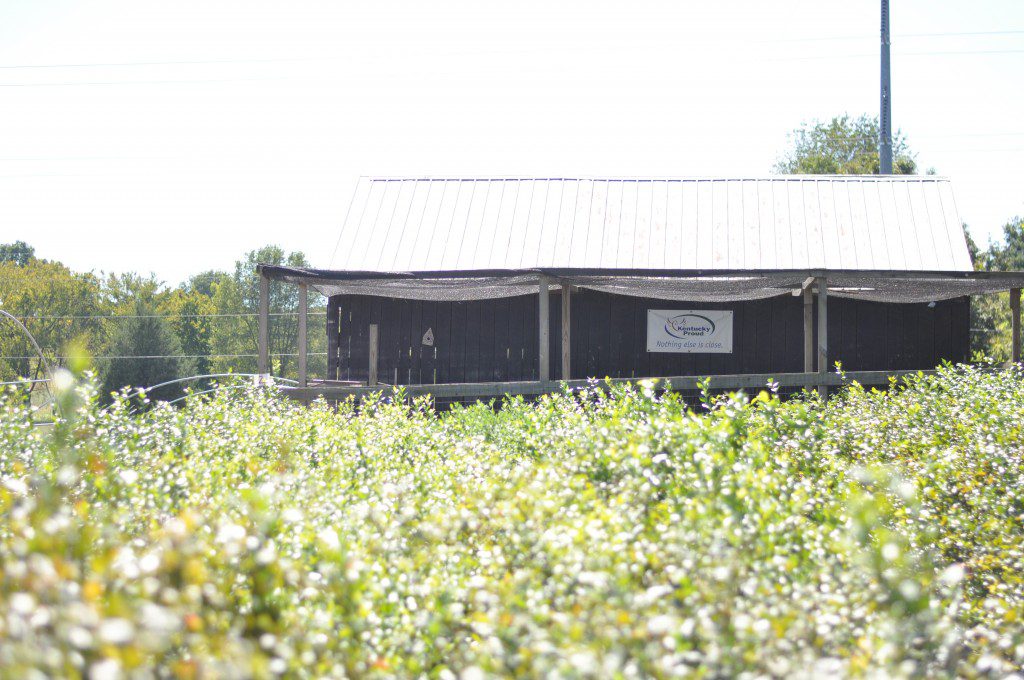 Our container varieties include but are not limited to: Northern High Bush –  Blue Crop, Blue Ray, Blue Jay, Duke, Northland, Patriot, Toro, Early Blue, Chandler, Elliot, Legacy, Berkeley, Nelson and Southern High Bush – Misty, Sharp Blue, O'Neal and Biloxi.
All retail prices listed below are for quantities under 100. Please call our office for wholesale ordering of container stock. Online purchasing/shipping of container stock is limited. We would be happy to provide you a quote for shipment of containers by calling our office!
1 gallon – $8
2 gallon – $12
3 gallon – $16
Delivery Fee
We now are happy to offer delivery to your door. Our delivery service is a great way to get the plants in the size you want without the high cost of freight shipping.
Delivery includes the labor required for loading and unloading, and requires a recipient at the delivery location upon arrival. If your delivery location exceeds 300 miles, we would be happy to provide you with a custom quote to fit your needs. Price is calculated one-way. 
Please call our office for more information! (270) 432-5836. 
Delivery Service – $2/mile. *Price for volumes in excess of 1,000 plants may be assessed at a higher rate.